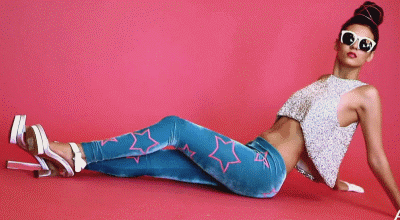 ---
Teen Nickelodeon star Victoria Justice shows off her bare stomach while dressed like a typical Western whore in the videos above and below.
Most infidel women have flabby guts that are covered in stretch marks, abortion scars, and needle marks, so it is not surprising that Victoria Justice is proudly flaunting her relatively unblemished midriff.
Unfortunately for Victoria Justice her stomach vanity will be short lived, as she is long overdue to be knocked up by some Puerto Rican. Leaving her body in these videos a distant memory of her lost youth.