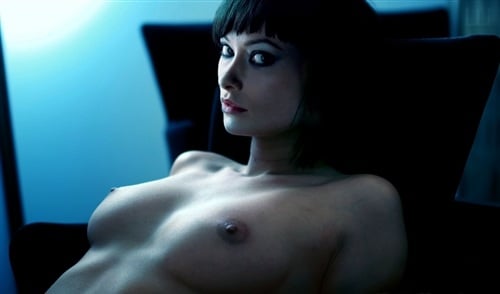 ---
Actress Olivia Wilde flaunts her bare breasts in the disgusting photo above.
Clearly Olivia Wilde is a she-devil who hopes to steal the souls of us Muslim men by drawing us near with her nipples and then bewitching us with her cold unholy stare.
However, the joke is on Olivia Wilde as us powerful Muslim men are not at all attracted to lady tits. For the Qur'an teaches us that a woman's bosom is an abomination, which must only be endured for the short time it provides nourishment for the next generation of Jihadists.