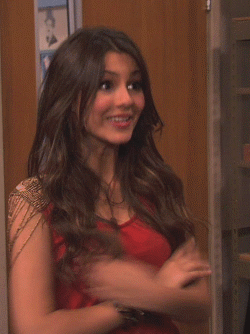 ---
Has Victoria Justice no shame? After seeing the video above of her brazenly bouncing her offensive breasts the answer is clearly a resounding no.
Victoria Justice and her heathen breasts have insulted Islam with this display of wanton sexuality!
If Victoria refuses to duck tape down her titties, then us Muslims will be forced to take drastic action by issuing a fatwa against Victoria Justice and her chesticles at afternoon prayer.
Victoria has no one but herself to blame for the vicious tongue lashing her breasts are about to receive.