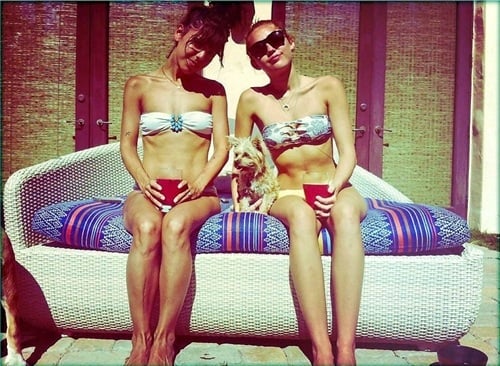 ---
Brilliant performance artist and converted Muslim Miley Cyrus mocks Jewish Holocaust victims in the bikini picture above.
As you can see, Miley, her friend, and her dog have starved themselves to the point of being excessively malnourished just so they can make fun of the Jews that were in concentration camps.
Miley Cyrus has made us Muslims proud with this courageous and hilarious mockery of the Holocaust. We will wait with bated breath for Miley's next biting criticism of the Jews and the heathen West.