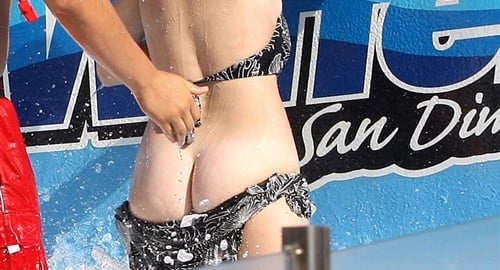 ---
Pop star Katy Perry went to a children's water park yesterday and flashed her dumpy milky white ass.
As you can see in the disgusting photos below, Katy Perry pretends not to notice that her bikini bottoms got pulled down while her flabby butt cheeks flap in the wind.
Katy Perry's offensively unshapely ass reveals her moral character, as pious Allah fearing women have tight toned asses from years of plowing the fields, digging wells, and anal sex with giant Muslim manhoods.