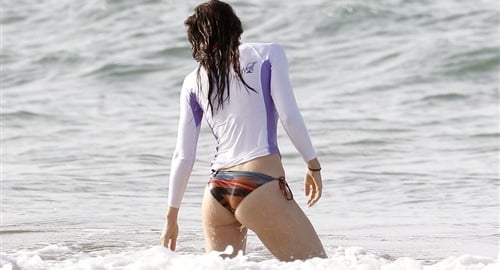 ---
Actress Jessica Biel shows off her tight butt while playing in the ocean in the photos below.
Jessica is known for having one of the firmest rumps in all of heathen Hollywood. Unfortunately she wastes her talent by dating flaming homoqueer Justin Timberlake, who only uses her butt when he is pretending he is topping former NSYNC bandmate Lance.
If Jessica Biel wants to put her ass to good use she will dedicate it to the service of a virile Muslim man like myself. I can think of quite a few uses for Jessica's hide like pulling the plow, crushing figs, and hiding IEDs.