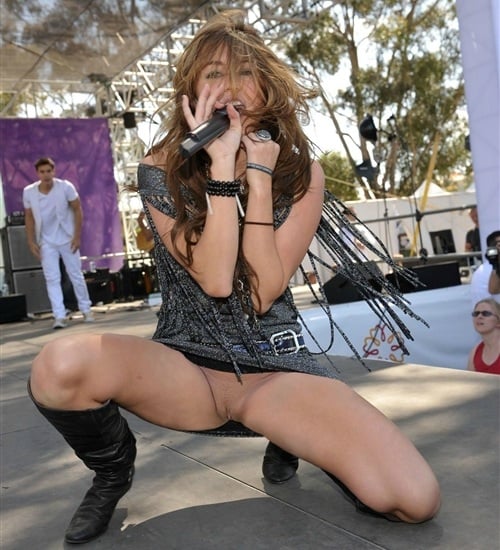 ---
Converted Muslimina Miley Cyrus thrilled onlookers by flashing her vag while performing in concert for the troops… the Taliban troops that is, not the homoqueer Zionist crusaders from the U S of A.
Miley took to the stage in the Afghanistan Pakistan border town of Torkham, and virile Muslim freedom fighters flocked down from the mountains in droves to hear this most talented of Muslim women sing.
Of course Miley did not disappoint singing all her greatest hits like "The Climb" and "Hoedown Throwdown" before closing with the song that us Muslims will all be singing when we finish conquering the West "Party in the U.S.A".
Not only did Miley sing beautifully but she put on one hell of a show, constantly flashing her snatch and allowing strong bearded men up on stage to breed with her. No doubt this morale boost to the Taliban troops is just what is needed to finish putting the ass-whopping on the infidel occupiers. Allahu Akbar!