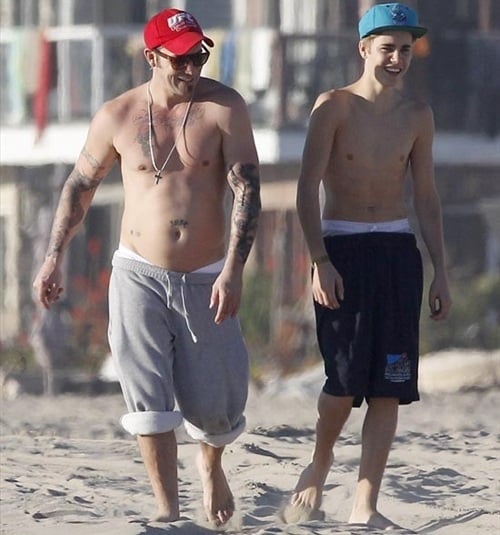 ---
Pop star Justin Bieber showed why he is a sex symbol for millions of meth addicted infidel teen girls yesterday by exposing his bare concave bird chest while out on the beach with his biological father Mr J-Fed Bieber.
Much like his son, Justin Bieber's father J-Fed is the picture of masculinity in the infidel world. Standing at 5'4, weighing nearly 180lbs, and covered in crappy looking tattoos, J-Fed embodies the image of the ideal man in the West.
Yes these Bieber boys are revered by the kuffar masses, and are allowed to breed with many a 13-year-old girl. Certainly the Bieber seed will travel far and wide creating a race of scrawny douchebags which our sons (probably our daughters too) will easily slaughter with a mighty swing of their saifs. Allahu Akbar!