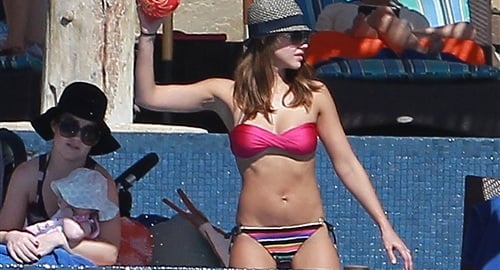 ---
Former sex symbol and current frumpy mother of 2 Jessica Alba brought in 2012 by prostituting her no longer attractive body in a bikini.
Leave it to a infidel woman like Jessica Alba to expose her body only after she has destroyed it in child birth. If these bikini pics are any indication I expect that 2012 will bring more staged whore shots from Jessica Alba as she tries to revive her long dead acting career.
Let us hope I am wrong though and these are the last pictures we will see of the infidel harlot Jessica Alba exposing her body in the coming year. Allahu Akbar!