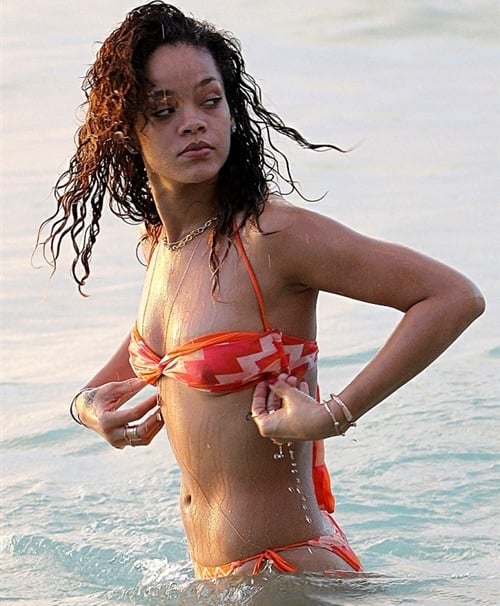 ---
The she-beast known as "Rihanna" emerged from the murky ocean waters yesterday to expose her disgusting dark nipple in a see through bikini.
This Rihanna creature must be stopped! Her terrifyingly hideous appearance offends the holy Islamic aesthetic beyond all measure.
If this Rihanna thing will not keep her mutant sex organs hidden voluntarily then we must intervene and force this vile monster to wear the burka, or we risk being further inflicted with pictures like the one above.