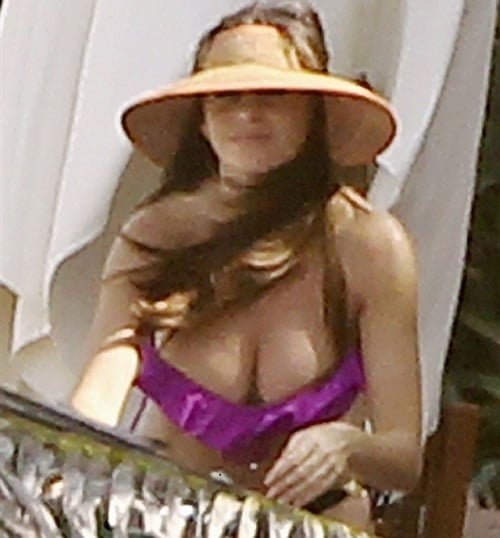 ---
Illegal Mexican immigrant and ABC's "Modern Family" star Sofia Vergara, shows off her big old titties in the bikini pic above.
Sofia Vergara appears to be hard at work harvesting lettuce when this picture of her enormous cleavage was taken. Clearly Sofia's talents are being wasted on menial farm labor when she could be servicing a Muslim man's hog with her righteous milk wagons.
Foolishly Sofia Vergara continues to behave like a typical peasant immigrant instead of fulfilling her destiny serving at the heel of a virile Muslim man. One can only hope that one day Sofia wises up and puts those 3rd world tits to good use in a holy Islamic harem.