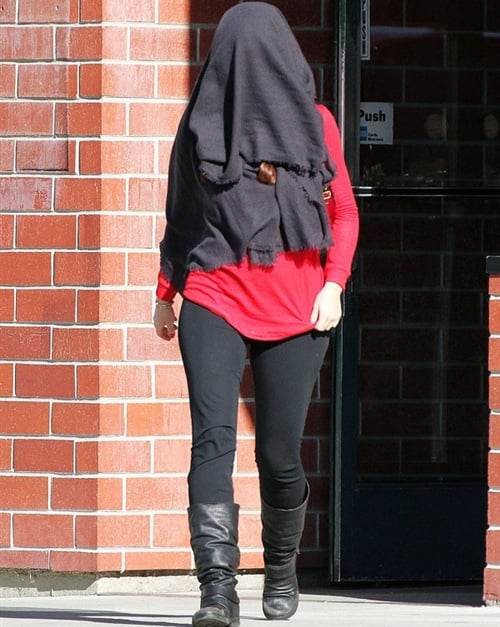 ---
As you can see in the photo above actress and unwed shrew Jennifer Love Hewitt has finally seen the light, rejected the false Jew God Jesus, and accepted Allah as her lord and master by covering her body and face with a burka.
Jennifer Love Hewitt joins Miley Cyrus and Hayden Panettiere as the only stars in all of heathen Hollywood with enough sense to convert to the one true religion, Islam.
Now that Jennifer Love Hewitt is a Muslim she will soon find meaning in her pathetic excuse for a life. In the past she has shown promise with her ample bosom, and she may find work as a concubine to a virile Muslim man. However, Love Hewitt must not get her hopes up that a Muslim will take her as one of his wives as she is clearly well past her prime. Allahu Akbar!