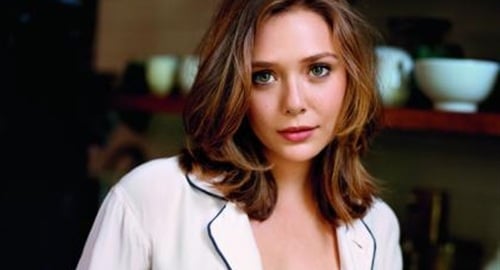 ---
Elizabeth Olsen is an "actress" and the younger sister of the Olsen twins Mary-Kate and Ashley.
Like all younger siblings Elizabeth Olsen is constantly trying to live up to the standards her older siblings have set. Of course with older sisters like Mary-Kate and Ashley who have been whores for the Zionist entertainment industry since birth, the bar for degrading ones' self on camera is set extremely high.
Many younger sisters would be intimidated by this, but (as you can see in the nude photos below) Elizabeth Olsen has embraced the challenge stripping naked and showing off her Olsen tits and ass for the first film that offered her a staring role. Elizabeth is clearly on the fast track to out slut her sisters, but she still has long way to go.