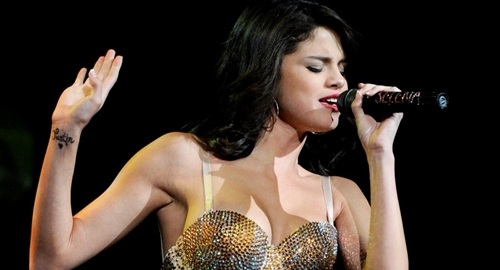 ---
As you can see in the photo above, Selena Gomez has placed a Justin Bieber tattoo on the inside of her right wrist like the typical piece of Mexican trash that she is.
In Mexican culture it is quite common for both men and women to cover themselves in horrendous tattoos for the stupidest of reasons, and Selena Gomez appears to be embracing that trend by getting "Justin" with a little heart tattooed on her wrist.
Surely it is just a matter of time until Justin Bieber gets a tattoo for Selena Gomez. If I had to guess, I'd say Justin will get a taco with Selena's name written inside on the small of his back.