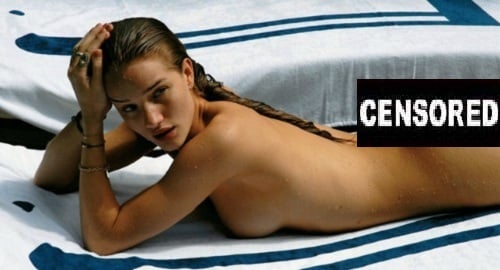 ---
For the second time in less than a week (first time here) we are seeing model Miranda Kerr airing out her filthy vagina in public. This time it is in a video with her gaggle of whore friends, including "Transformers 3" star Rosie Huntington-Whiteley.
Clearly these whores made this video to try and seduce us virile Muslim men into sexing them with our enormous Islamic manhoods. What these silly sluts do not know is that their nearly flawless feminine bodies repulse us, as we are pious followers of Allah and lust not after the shameful female form.
Needless to say this only makes women like Miranda Kerr and Rosie Huntington-Whiteley lust for us grow stronger, but that is not our concern. Our seed will never find its way into their (probably) disease-ridden lady holes, no matter how hardcore the sex videos they release become.