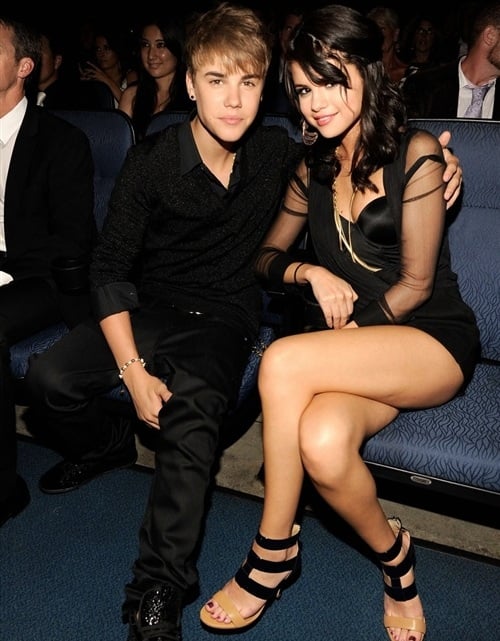 ---
Selena Gomez accompanied her girlfriend Justin Bieber to the ESPN ESPY Awards, were Justin accepted his ESPY for "Achievements In Gender Bending".
I must admit that Justin Bieber and Selena Gomez are pretty cute for lesbians. Justin has really mastered his "butch" look, and Selena has embraced her feminine role as the "pillow princess" by exposing her bra and wearing a short skirt with a hint of cellulite already appearing on her Mexican thighs.
Of course I still despise Justin Bieber and Selena Gomez's sinful lesboqueer lifestyle, and wish for them to prosecuted to the the fullest extent of Sharia law. However, as far as degenerate carpet-munchers go, Justin and Selena are some of the least aesthetically offensive I've encountered.