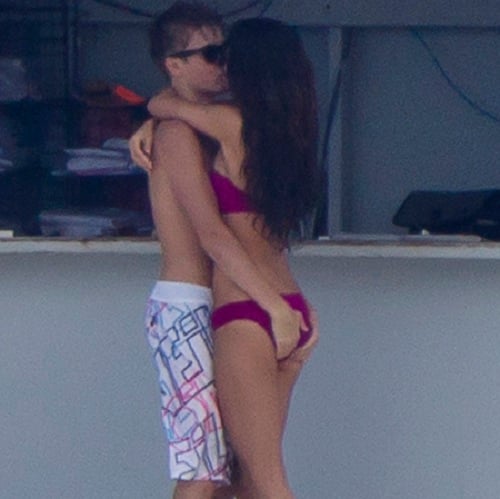 ---
In a shocking display of lesbianism, teen pop diva Justin Bieber grabs Selena Gomez's ass while kissing on the beach. This brazen act of homosexual teen love was obviously meant as an insult to Islam.
Justin Bieber and Selena Gomez have basically declared war on Islam by disrespecting the Holy Qur'an and dyking out in public.
Unfortunately for them the soldiers of Allah are numerous and fierce, and we will not back down from a fight no matter how sexually ambiguous or possibly Mexican the opponents might be.
So Justin Bieber prepare your boney sunken chest to meet the end of a saif, and Selena Gomez you be prepared to be taken prisoner and spend your remaining days repaying your debt to Islam in one of our holy Muslim brothels. Allahu Akbar!