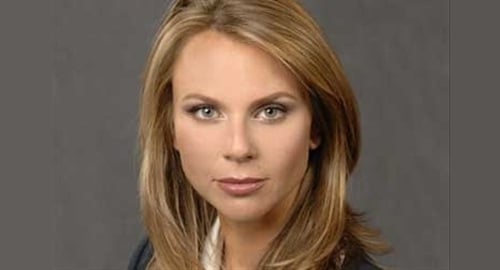 ---
CBS News correspondent Lara Logan is recovering in a U.S. hospital today from a sexual assault and beating she sustained while reporting on the riots in Cairo, Egypt.
Logan was in Cairo's Tahrir Square dressed like a typical Western whore when her and her security team were surrounded by understandably horny virile Muslim men. Lara Logan was separated from her crew and sustained repeated sexual assaults and beatings. She was saved by 20 Egyptian soldiers from the army's elite cock blocking unit.
When CNN's cream puff pretty boy news reporter Anderson Cooper heard of the assault he flew into a rage. Cooper was famously beaten by protesters a week ago, but did not even receive so much as a finger in his well used lady boy rectum. Sources close to the reporter say Anderson is despondent and feels unattractive and fat.
The same can not be said for Lara Logan who was really worked over. It definitely was not the gang bang with a couple of old Jews in a backroom at CBS that she is use to. She'll no doubt be planning a return trip to Egypt soon.