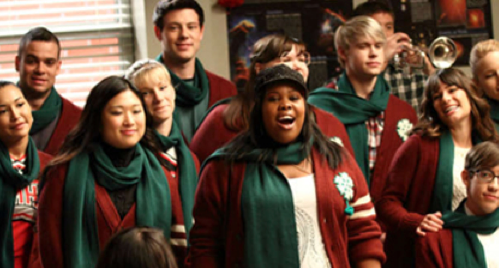 ---
Praise be to Allah! The cast of the American TV show Glee (known in the Arab world as Singing Demon Variety Hour) have been subjected to a rash of tonsillitis that will delay, but sadly not cancel, tapings of future episodes.
While the names of the sick are available on many gossip sites, it's easier to know that that the cast members affected are: Smiling Boy #3, Homosexual Boys #2-6, Non-threatening Virgin Girl #8, and Jane Lynch.
Production is expected to resume on Monday, unless, you know, a true believer steps up and creates another, ahem, explosive delay.
In the meantime, enjoy the silence, and remember: We pray towards Mecca, not away from it. There had been some confusion in the last meeting.