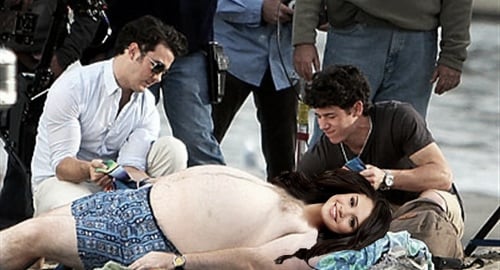 ---
Less than a week after turning 18, Selena Gomez was spotted sunbathing topless while at a beach with the Jonas Brothers.
As the disgusting photo above clearly demonstrates, Selena has lost her moral compass and is using her newfound "adulthood" as an excuse to be a total whore.
While I will give Selena credit for not getting topless in front of any heterosexual men, she has got to learn that being a woman isn't about parading yourself like a sex object. It's about obediently serving your husband with your fellow wives and bearing him as many children as possible before your uterus falls out.