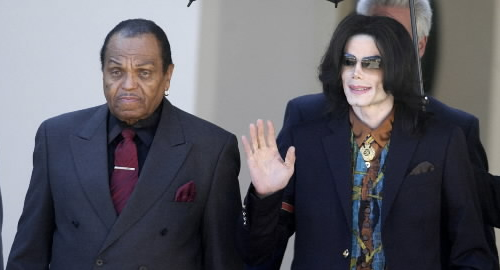 ---
CelebJihad has obtained a copy of a legal document sent from Joe Jackson to the lawyers of Michael Jackson that display his intent to sue his deceased son for wrongful death. The following are excerpts from the document:
Michael Jackson's death, caused by Michael Jackson, has lead to a significant decline in my quality of life. My income has decreased to the point that I have to rely on Tito for financial support, which is in my mind the ultimate disgrace. Michael's death was clearly just to spite me for the countless times that I beat him within an inch of his life.
Joe Jackson has already tried and failed to sue AEG and Dr. Conrad Murray for the pop star's untimely death, but with no success thus far.
Attorneys for the Michael Jackson estate released the following statement: "Joe Jackson's claim is welcomed by our firm as it will allow us the opportunity for countless billing hours charged to the estate of his deceased son. We hope to soon field a similar lawsuit from Jermaine."