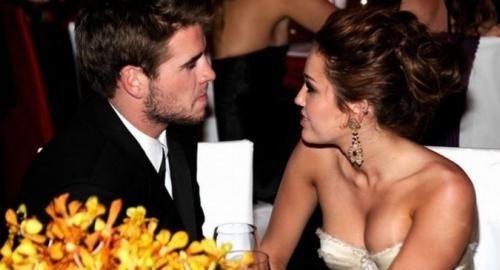 ---
Miley Cyrus, her pushed-up boobs, and some old guy she is banging right now (lets call him Beardo) were all in attendance at the 18th Annual Elton John AIDS Rocks Party Fun Time in Hollywood last night before the Oscars.
Miley was said to be so moved by the party that she is now open to giving AIDS a chance in her life. According to a source close to Cyrus, "She use to think that AIDS was just something the blacks and queers got, but she has now come to realize that filthy c*m sl*t Hollywood whores can get it too… and that intrigues her."
No word yet if Beardo is carrying and will be infecting Miley, but the bug chasing actress should have no problem finding a carrier among the bevy of Hollywood hunks on the "DL" that she can easily persuade into having a night of unprotected anal love making.