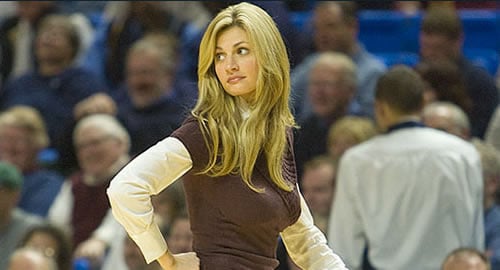 ---
TMZ is reporting that an arrest has been made in the Erin Andrews Peeping Tom case. Last July unauthorized tapes of a naked Andrews changing in her hotel room (see them here) surfaced on the web, setting off a nationwide search for the wonderful man who brought joy to us all.
48-year-old Michael David Barrett, a true hero in every sense of the word, was unjustly arrested last night. The FBI claims that Barrett stalked Erin "with the intent to harass, to place under surveillance with intent to harass and intimidate, and to cause substantial emotional distress to a person in another state."
Now that we know the name of the brave man who risked his freedom to bring us these tapes, I for one would like to personally thank him, and let him know that I won't rest until our fascist government releases him from its evil claws.
I would encourage you all to send Mr. Barrett your many thanks in our comment section directly below this article. I will personally print and send the well wishes to Mr. Barrett as soon as I find an address.
FREE DAVID BARRETT!