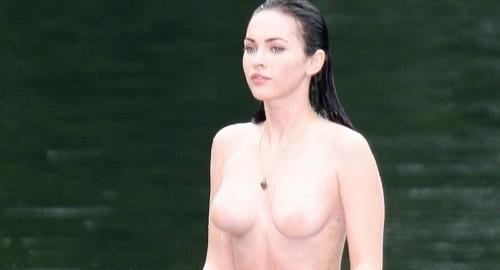 ---
Here are some pics of a topless Megan Fox from the set of her new movie "Jennifer's Body".
From what I can tell from these pics of Megan, "Jennifer's Body" is about a hot girl who frolics around topless in a lake. However, and this is were it gets interesting, this hot girl does not have any nipples and/or likes to wear flesh colored tape on her breasts.
I don't want to speak to soon, but I see an Oscar in Megan's future for this performance.