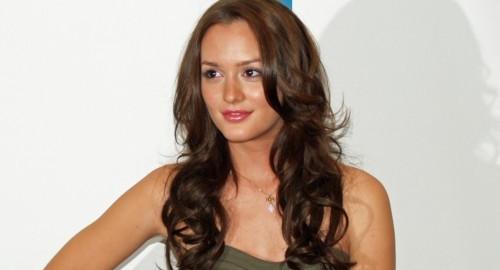 ---
Gossip Girl's Leighton Meester's sex tape is being shopped around Hollywood!
The video, which was apparently shot a few years ago, reportedly shows the Gossip Girl actress with her boyfriend, performing a kinky act with her feet. What that sex act is exactly is still unconfirmed, but our sources tell us that it probably is Meester repeatedly kicking her boyfriend in the balls.
This kind of behavior is to be expected of a girl who has one of the weirdest name in Hollywood. Leighton Meester? Her name sounds like a shady law firm. I hope whoever buys the sex tape is prepared to lawyer up.