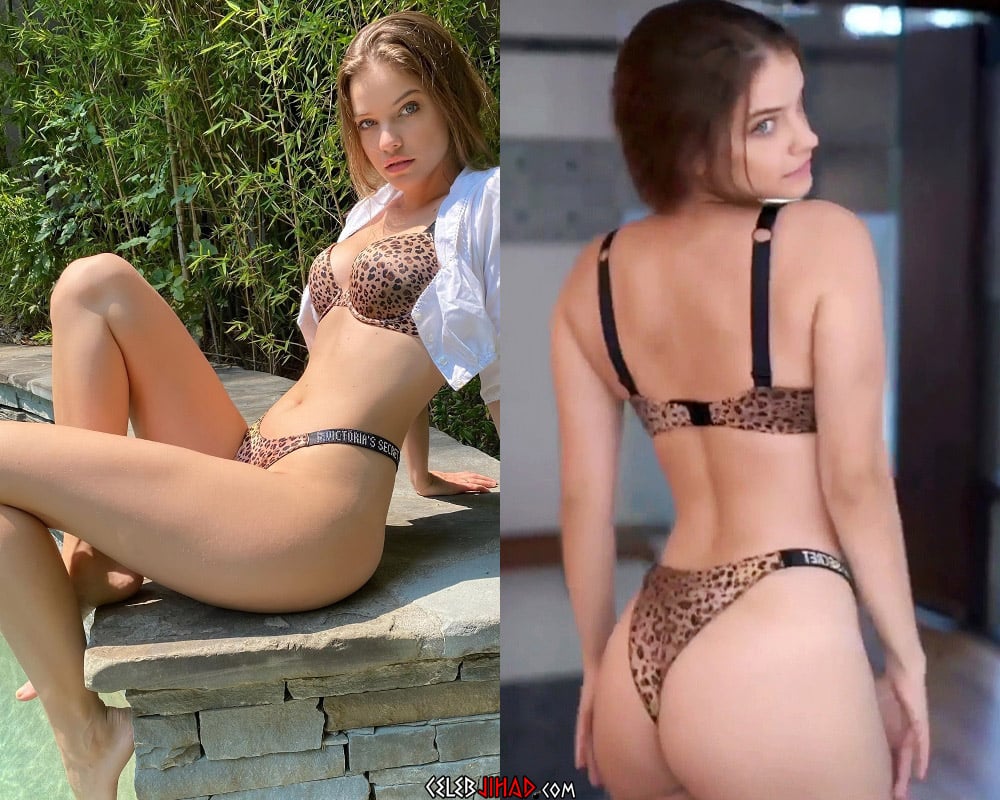 ---
Supermodel Barbara Palvin strips down to show off her ass in a leopard print thong in the video clip below.
Of course Barbara didn't get to be the top infidel model in the world right now by just showing her tight round butt cheeks in thong panties…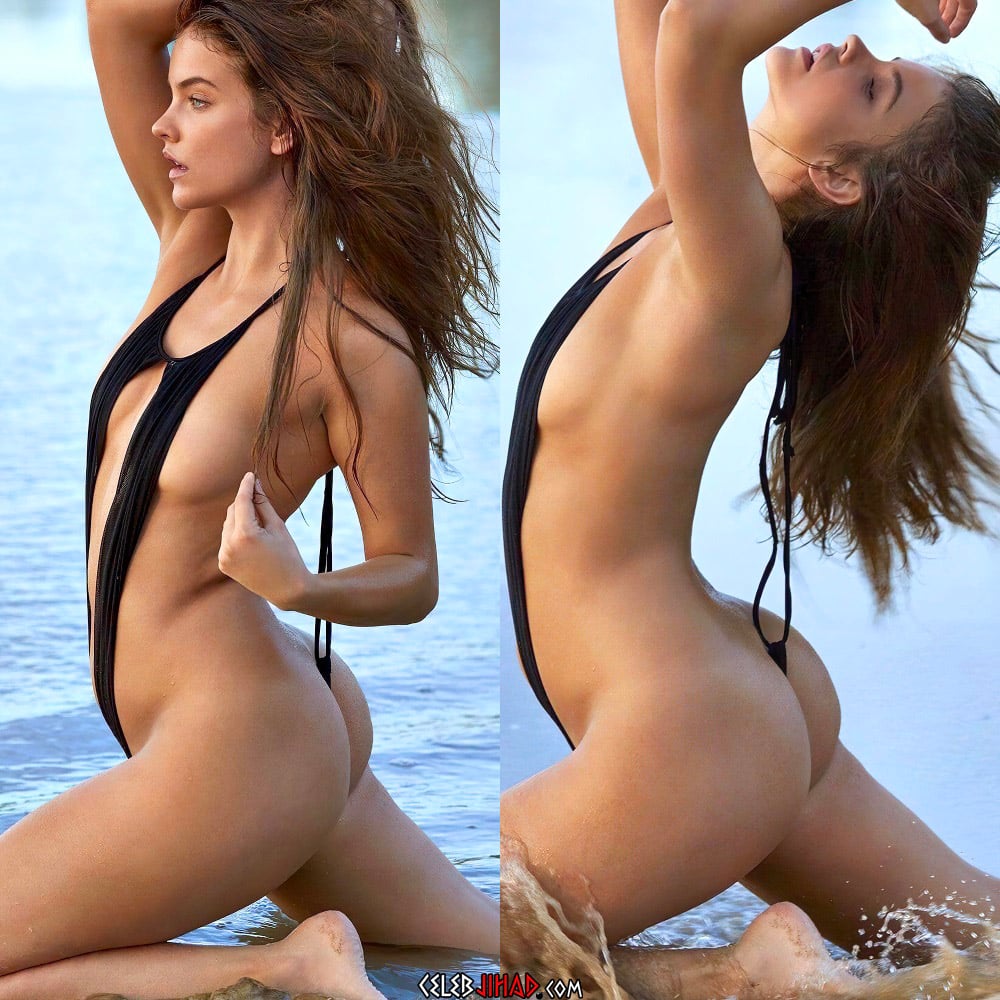 For as you can see in the photos above, Barbara is an expert at showing her bulbous booty meat in thong swimwear as well… Which is apparently a rare talent for women in the heathen West, as she is one of the few who is both a Sports Illustrated swimsuit model and a Victoria's Secret Angel.
Thankfully our pious Musliminas have no such problems multi-tasking, as they are all capable of nursing litters of babies, digging latrines, and taking their husbands' enormous Islamic tunic snakes up their shitters simultaneously.