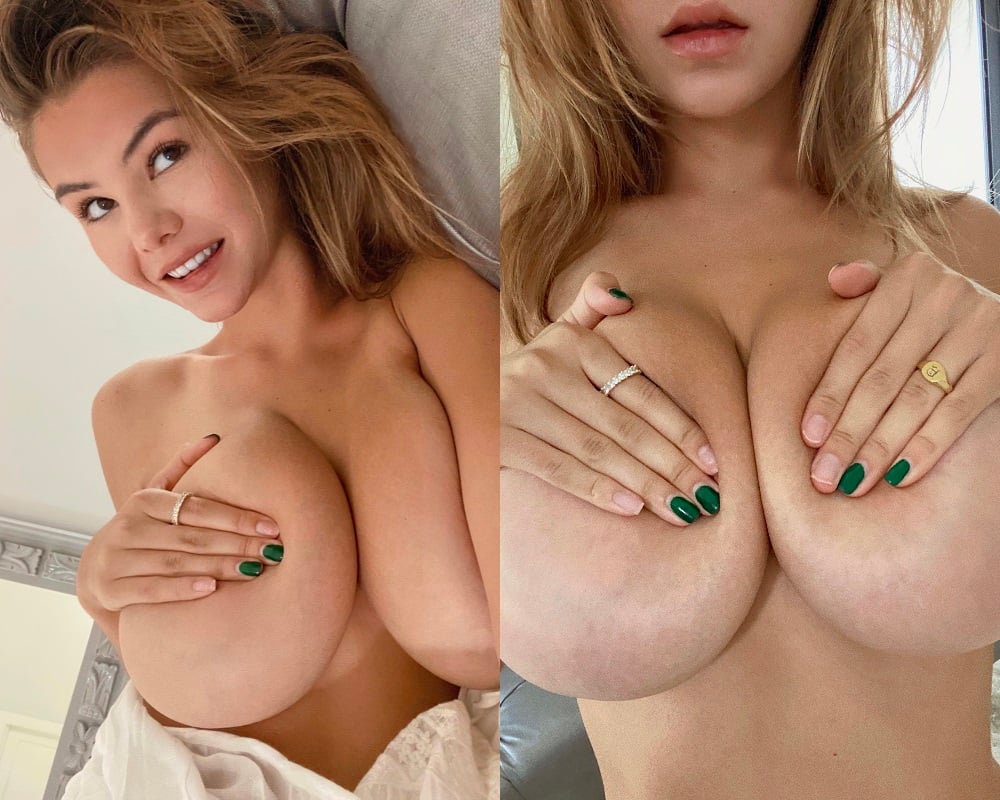 ---
Model Ashley Tervort shows off her enormous nude boobies and bare butt cheeks while laying naked on her bed and the floor in the photos below.
Once again Ashley Tervort and her tremendous titties exemplify everything wrong with the Western world… For instead of putting this exquisite specimen of female livestock to good use by squeezing her enormous udders dry, Ashley is allowed to be a slothful slut who lays around taking salacious selfies such as these.
Yes, Ashley and her massive mammaries belong in a barn being milked dry daily by a powerful Muslim man. For not only could Ashley's chest scuds nourish a litter of robust future jihadist babies, but her bulbous breasts bouncing around and bashing her in the face while being banged hard by a powerful Muslim's manhood would certainly be a halal sight to behold.
---
| | | |
| --- | --- | --- |
| Emma Stone Shows Off Her Award-Winning Nude Pussy | Olivia Wilde Naked On A Couch | Victoria Beckham Topless Nude Sunbathing Photos |